GoodDo - The Vegan Eatery
GoodDO is an off-shoot of the innovative company providing vegan food in India, GoodDot, and derives its name from the rescue goat, Gooddo.

He, along with his chicken friends, was rescued by one of our founders, from being slaughtered for meat. Now, Gooddo, through the all-vegan food outlets and food trucks, under the brand name GoodDO, is returning the favor, to help save his sweet friends all over by providing Vegan Food in India! 

The mission of GoodDO is to serve delicious, cruelty-free food.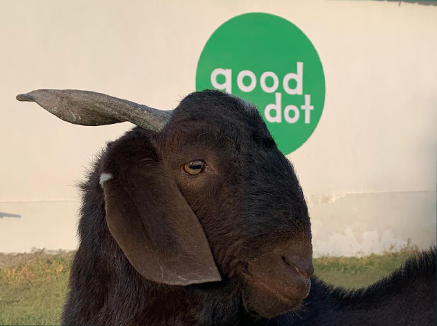 GoodDot's Unmutton Keema
 is one of the best vegan meat alternatives, which has the taste of India's mouth-watering street food. It includes many health benefits like boosting one's immunity and keeping saturated fats low and is low on calories. As our main aim is to save animals without making the meat lover compromise with their taste and the original texture of real meat. We have come up with this amazing product "
Plant-Based Keema
" which is the most high-grade vegan food, full of proteins, veggies, good for every age group. A MUST TRY!